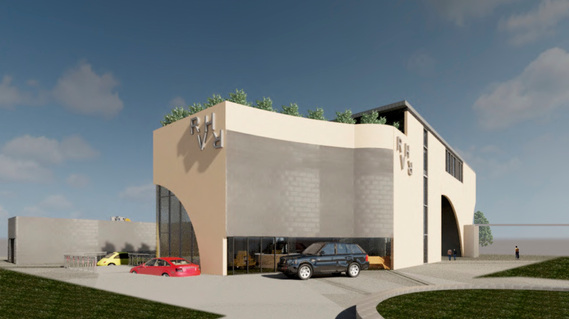 DESIGN BRIEF
Project: Riverdale Villas
Building Type: Health retreat residential cluster
No of Buildings: 5 (1 Central Reception, 4 Villas)
Designer: Emem Essien
Clients: Millennials
Location: Riverdale Farm (Carlton & Sumach), Toronto
Software: Adobe Photoshop, Adobe Illustrator, Revit
Project Year: 2020
Health retreat villas can redefine vernacular architecture as a paintbrush that dips into local materials and construction styles to paint a sustainable future for human generations who would mutually benefit from efficient lifestyles, immersive tourist experiences, and an appreciation of local resources in our growing global village. Therefore, my proposed building is a health retreat cluster situated in the serene, secluded site of Riverdale Farm targetted at millennials looking to retreat from the busy city life. Millennials- and the youth- are the future; hence with my thesis focusing on the concept of reflection, I aim to personalise living by designing spaces that refine living habits and encourage sustainable dwelling in intimate, local environments.
Thesis Statement
'For the culture, for the future'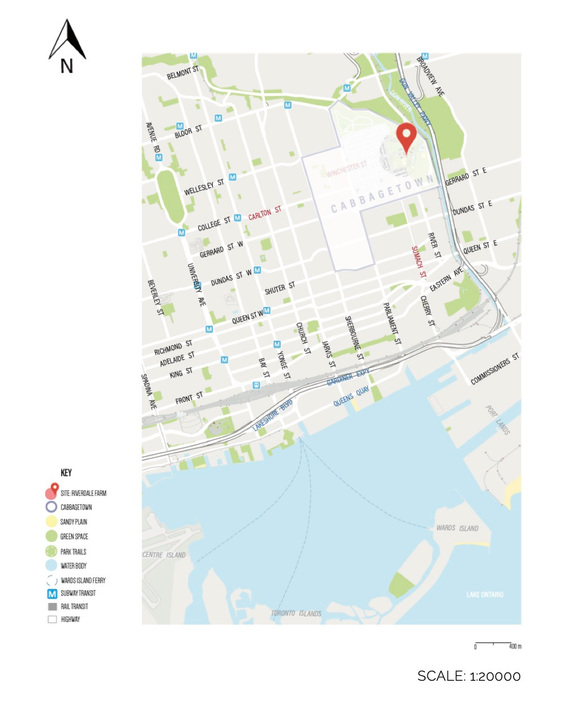 Description
The site of interest is Riverdale Farm which sits on the site of Toronto's first zoo (closed in 1974). The City of Toronto built it as a tribute to Ontario's small, family farm heritage, and officially opened in 1978. Riverdale Farm is situated in Cabbagetown, Toronto's historic neighbourhood. Cabbagetown is very important to the site's context because it is very income-diverse with rich and poor people coexisting that amazingly works and considering my thesis of a naturally high-end topic such as a health retreat villa, it would be interesting to explore how that ties into the site's heterogeneous demographic.
Concerning this extensive project, I have chosen four of the existing buildings onsite which to various degrees, have a strong dialogue with nature by being situated amidst lush vegetation with native deciduous and coniferous trees. My thesis on a health retreat villa cluster targetted at millennials is based on the concept of reflection. What reflection means for my thesis is the consideration of site context, its local inhabitants, and vernacular elements, translating that into thoughtful manifestations in design approaches. A mirror is a fitting metaphor for reflection because of the ability to see oneself from various angles; therefore, this alludes to my thesis being reflective of the site's heritage from a variety of angles, without compromising sustainability and aesthetics. For this reason, a central reception connecting four villas derived from the existing buildings serves as a symbol of reflection, using a liaison path for a cohesive, reflective structure within the site.
Due to the nature of Riverdale Villas comprising of 5 buildings on such an expansive site as Riverdale Farm, there's a need to fully experience navigating and living in the health retreat villa cluster. To view more images in my Thesis Digital Booklet, please click here.