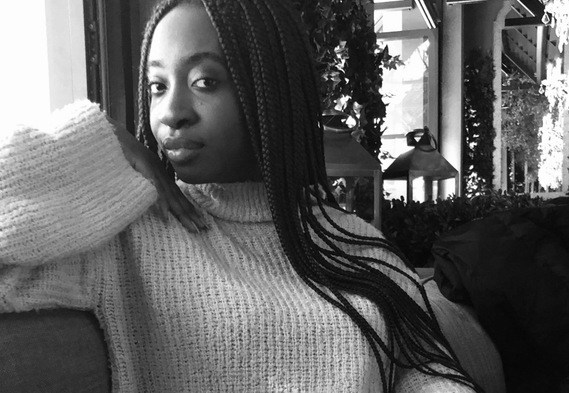 WHO I AM
I'm Emem, hello!
I'm an interdisciplinary artist and designer with keen interests in architecture, design, tech, and everything in between. These interests translate into various independent roles I play including Freelance Designer, EMEM Atelier (eponymous studio) and Creator, Sites & Sights (design blog).
How did I get here?
Well, I've always loved art and computers. I may not know which I loved first between them- but one thing I do know is that right from a very tender age, somewhere within the mix, I had an unmistakable eye for design. My background in visual arts and an appreciation for the technical aspect of design inspires my understanding of the elements of form and function in whatever I create. I shuttle between Lagos (Nigeria) where I'm originally from, and Toronto (Canada), as the main base of my design practice. Living in two distinctively major cities has given me the privilege to explore architecture and design in the dual realms of the Eastern and Western worlds.
SPATIAL DESIGN
Architectural & Interior Design
2D & 3D Rendering & Modelling
CAD Working Drawings
VISUAL DESIGN
Visual Arts (Drawing, Painting, Illustration)
Graphic Design (Motion Graphics, Publications)
UI/UX Design
Web Design
TECHNICAL PROFICIENCES
Adobe CS Suite (Photoshop, Illustrator, InDesign)
BIM Software (AutoCAD, Revit, SketchUp, Rhino3D)
Productivity (Microsoft Office, iWork)
UI/UX Design (Sketch, Figma)
Web Design (CSS, JS, HTML)
CREATIVE SKILLS
Design Thinking
Research & Writing
Data Visualisation
Project Coordination
The best part about what I do is embarking on exciting projects with scores of talented individuals and seasoned designers, whose knowledge and experience are nothing short of inspirational!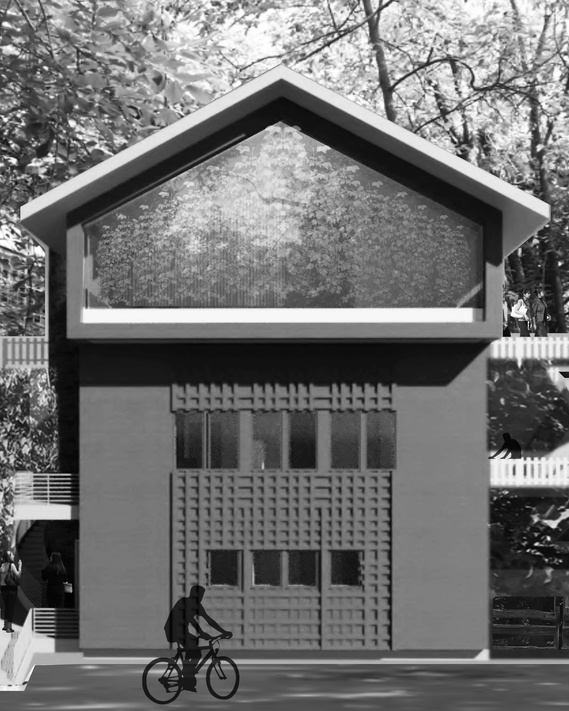 WHERE & WHEN I DID IT
EDUCATION

OCAD University, 2016- 2020 (BDes, Environmental Design; Minor: Entrepreneurship & Social Innovation)
KEY PROJECTS

Selected projects throughout tertiary career in Toronto, Canada:
Riverdale Villas, 2020
Grange Gatehouse, 2020
Piergloux Pavilion, 2020
Circa Hotel on King & Spadina, 2019
Bulwer House, 2018
Seashell Seafood Kitchen, 2018
South Parkdale Community Resource Centre, 2018
H4Less Ad by ZELTHA, 2018
Hot Chocolate Consumption Infographic, 2018
High Park Pavilion, 2017
Fibonacci Spiral Luminaire, 2017
Colour of Culture, 2016
"E" Graffiti Block Font, 2016
WORK EXPERIENCES

Web Designer, blackocadu.ca (OCAD U), 2020
Spatial Designer, A Different Booklist Cultural Centre (ADBCC), 2020
Junior Designer, VFA Architecture & Design (VFA), 2019
Technology Trainer, Grew Up With Mac (GUWM), 2018
Design Assistant Intern, Danforth Carpet Company (DCC), 2018
"Design is a medium where one can think the unthought and voice the unvoiced by creating the uncreated to solve the unsolved, in order to significantly impact the lives of the audience, for whom the design is centred."- Emem Essien.