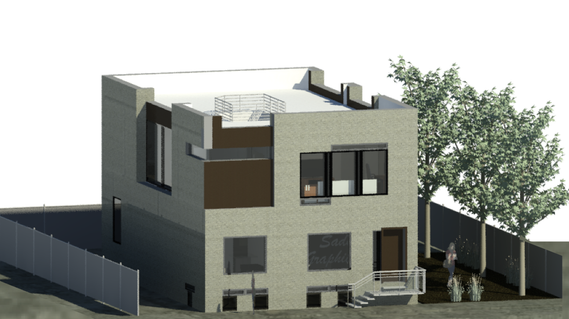 DESIGN BRIEF
Project: Bulwer House
Building Type: Residential- Detached House
Designer: Emem Essien
Clients: The Parkers, 30-year-old architect and graphic designer couple; Sarah (wife) with chromatophobia
Location: 37 Bulwer Street, Toronto
Area: 176 m²
Software: Adobe Photoshop, AutoCAD, Revit
Project Year: 2018
Client with Chromatophobia
The focal point of this project is to renovate a desolate downtown Toronto lot into a customised weatherproof residence for millennial couple; target client with anxiety disorder (chromatophobia). The central idea is to make architecture design as simple aspossible to serve as a background/canvas of various "coloured" functions inspace.
In order to achieve this concept, two design approaches are used. The first design approach is minimalism achievedusing limited materiality of concrete, glass, wood, and neutral/monochromatic palette of browns and greys. The second is the therapeutic approach using a chandelier fixture with customized LED lights that automatically come on onweekend nights.
The lighting fixture ties in with the design intent which is exposuretherapy aiming to protect from feared colours and simultaneously, desensitise client with chromatophobia tofeared colours.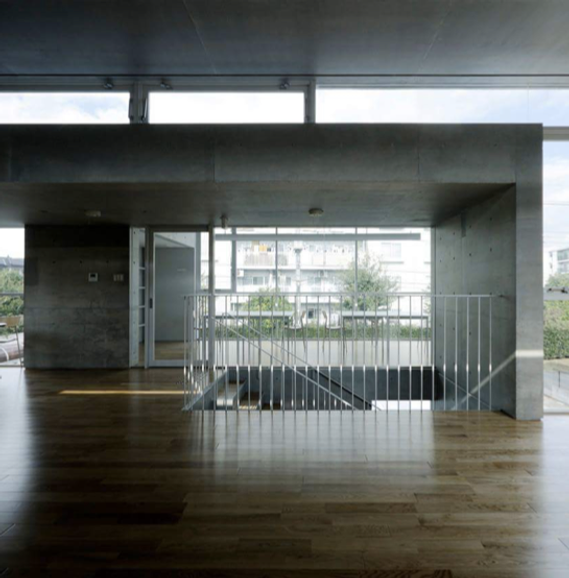 Precedent: SOWA Unit, Saitama, Japan